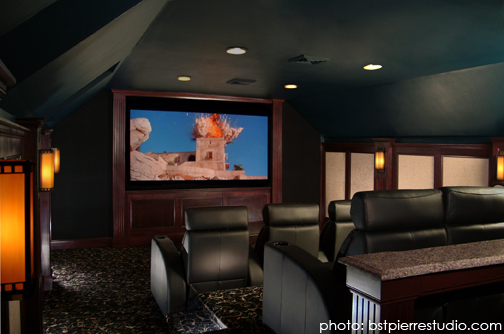 We won't settle for second best...should you?

We take the worry out and put the fun in.

We design, sell, integrate and install high quality home theater systems to meet your budget. Want to upgrade and integrate some of your current components and TV?...No problem, Let us help.

Creating a Media room? Let us work with you to design, plan and execute the room of your dreams. We will work with and share out experiences with you and your designer or architect. Let's work as a team. We will manage all aspects and work with your contractor and his sub-contractors to work around all your construction schedules. We make it easy.